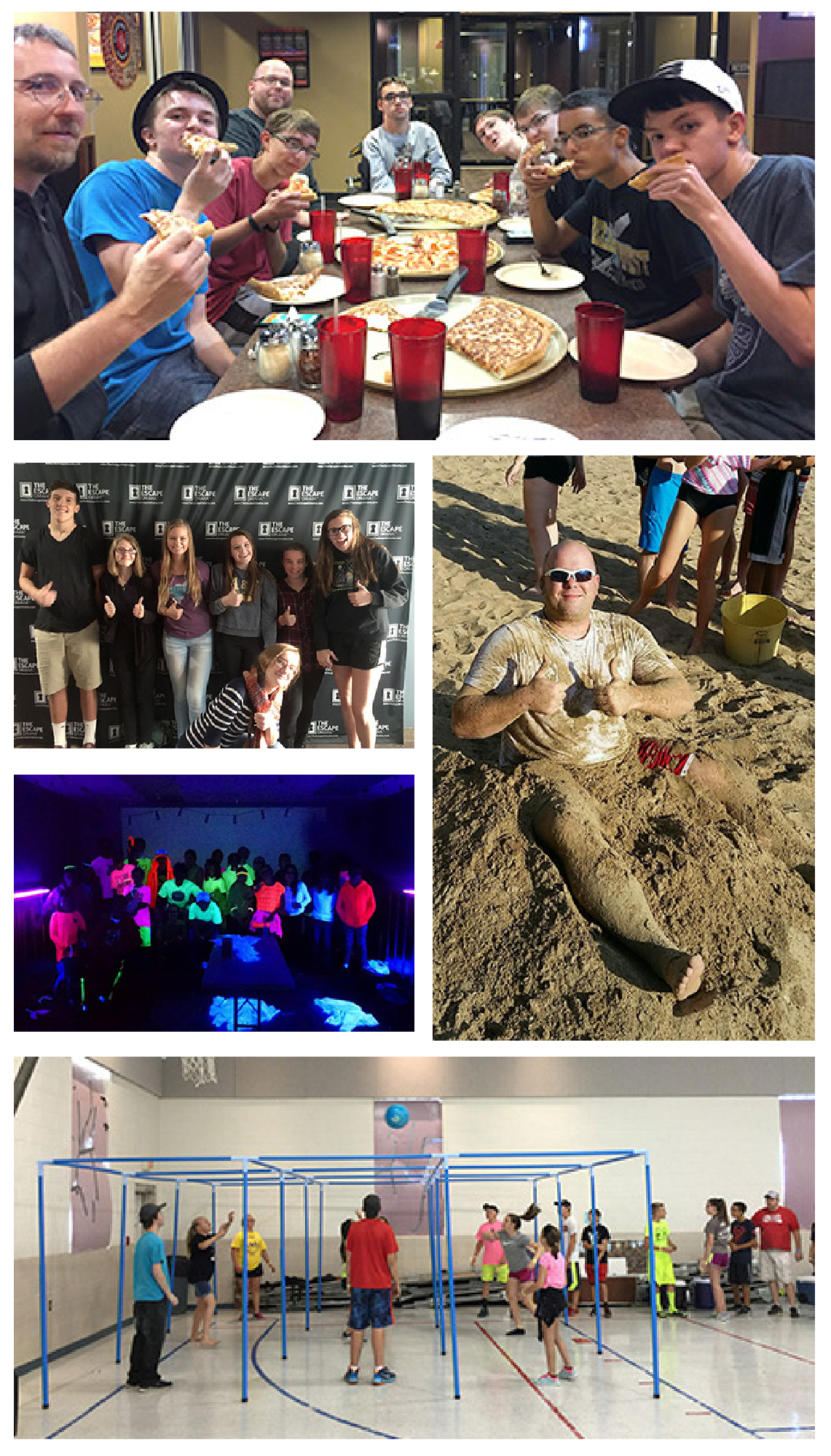 Students
Avery's Student Ministry includes youth in grades 6 through 12. Students have a chance to decompress, catch up, make new friends and develop great memories. We take learning about Jesus Christ and dedicating our lives to Him very seriously. We also have a ridiculous amount of fun. Youth Group meets on Sunday nights throughout the school year from 6:00 p.m. – 8:00 p.m. in the Family Ministry Room on the lower level. There are also many outings, retreats and service opportunities throughout the year. Come join us!
Release Form – Download Here
Spring Schedule – Download Here
Summer Mission Trip Information:
Kenosha, Wisconsin | July 9 – July 14, 2017
$50 for the trip due immediately.
Make payment due to Avery Presbyterian Church – Memo "Kenosha 2017"
Go to this site to register:
http://groupmissiontrips.com/pc/avery-presbyterian-ch-bellevue/17wi14
For more information on Youth Group contact Dan Bender, Director of Youth and Family Ministry at 402-733-1104 or by email at youth@averychurch.com.
1910 Avery Rd E
Bellevue, NE 68005
9:00 a.m. – Sunday School for All Ages
10:30 a.m. – Worship Service